Owner Resources
Information You Need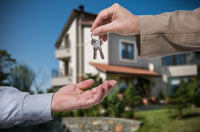 At E & E Capital Management, LLC, we treat your home as our own. We offer a wide range of property management services to fit your needs as an investor, and tailor our services to ensure that you have the highest level of service for your home.
Resources
Frequently Asked Questions
What type of properties do you manage?
We manage single family homes, townhomes, condos, apartment complexes, and multi-family complexes from 80-250 units. We avoid high crime areas and only manage properties for clients that will make necessary repairs for homes to be safe and in proper code.