We Cover Buying, Renting, and Selling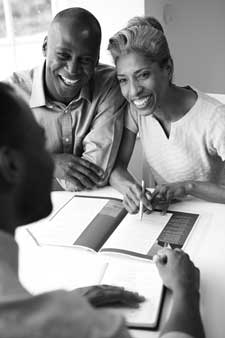 E & E are your eyes & ears for investing in real estate. We cover buying, renting and selling.
We have purchased and managed hundreds of properties in 7 Georgia counties. We invest for ourselves as well as our clients who are located in the U.S. and abroad.

We have learned to adapt our process for absolute transparency, and we utilize cutting edge technology to bring you results you can trust. For example, we use "WhatsApp" for video walkthroughs, we send pictures of completed work, have detailed reporting, and utilize skype meetings. We orchestrate a seamless experience for you, including attorneys, accountants, bankers, lenders, brokers, and contractors.
See Our Portfolio
How are we your eyes & ears?
We will help you purchase properties that are priced well, in a safe area, and produce a profit.
We are always attentive to your properties once purchased.
We will handle the rehab process and get your property rented efficiently and profitably.
We will inform you of the best time to sell your property to reach its full potential.
We develop an investment strategy based on your risk, capital, and cash flow needs.
We handle long term rental hold strategies and fix and flips.
We will find off market, on market, non-traditional leads, and agent referral leads to find the best properties for you!
We will find you the right professional to sell your flip, even if it's not us!
We will go the extra mile for you.
Benefits of using E & E Capital Management, LLC
In-house accounting
Monthly reports
Inspection reports for properties under contract
Extensive network connections
Rapid response times
Local experience
Rehab supervision
Financial reporting
Property Strategies
Opening bank accounts
Signing on behalf of clients
WhatsApp videos
Expense management
Six month leasing commission warranty
We offer a bond program in replacement of traditional security deposits which leads to higher deposits for our owners
We use petscreening.com to reduce risks from renting to tenants with pets
Currently our clients are located in:
U.S
Israel
Australia
Canada
Now Expanding
We are now expanding our services to the Sun Belt, including GA, Alabama, and Tennessee! If you are interested in updating your property management for a multifamily complex of 80 or more units, contact us at info@eecapitalmanagement.com for a free portfolio analysis.
Inquire About Our Services