About E&E Capital Management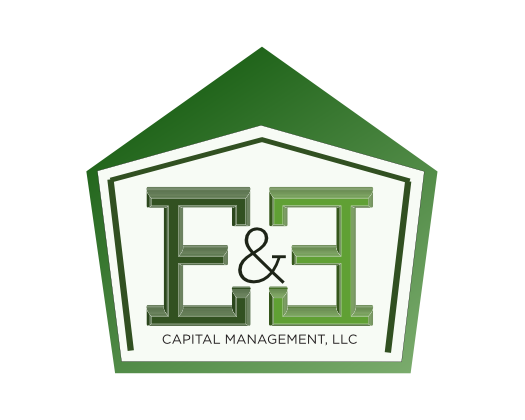 Established in 2012, E & E Capital Management, LLC is a real estate investment and property management firm managing assets upwards of 90 million dollars. We focus on adding value to properties while maintaining affordable housing and promoting community revitalization. Our goal is to leave a property not only in a better financial position but to create a more supportive physical environment for our residents. Our approach helps transform under-served neighborhoods into thriving, safe, and appealing communities.
We offer services covering all aspects of the process: buying, renting, selling, and rehabilitation. We have purchased and currently manage hundreds of properties for investors located in the U.S. and abroad.
We ensure the maximum return for your investment just as we do for ours. We use innovative technology solutions, fresh thinking, and a collaborative approach to the often complex challenges faced by investors of multifamily housing.
We have learned to adapt our process for absolute transparency, utilizing cutting edge technology to orchestrate a seamless experience with results you can trust. For example, we use "WhatsApp" for video walkthroughs, we send pictures of completed work, provide detailed reporting, and utilize skype meetings.
We promise you superior communication, speed, trust, and protection.
Our investments as of 1st Quarter 2021 consist of:
50% GP + 10% LP share in a 116 unit multifamily valued at $12m
A GP share of 5% in a 191 unit multifamily valued at $19m
A profit share of 3% in a 157 unit multifamily valued at $12m
34% of a 9-unit multifamily valued at $1.2 million
A 8.35% share in a 10-unit commercial office building valued at $5m
A 30% share in a portfolio of 100 single family homes valued at $17m (purchased for $5m)
5 SFR and 1 office building owned 100%
Consulting services for property management companies available upon request.
Click here to read more about our team members.
Mission and Values
Our Mission
E & E Capital Management, LLC is dedicated to being the Eyes & Ears for our investors and our tenants. It is our goal to be honest, transparent, forward looking and always do what's in the best interest for all.
Our Goal
Our goal is to always maintain our mission in our day to day lives and to strive to grow ourselves and our abilities every day. To believe in what we are doing, to provide a safe and healthy place for our tenants to live, and to be an honest and caring company to our investors.
Company Character and Aspiration
E & E Capital Management is not about dragging along on a day to day existence with a "this is just a job mentality" and lets just keep a moderate pace up, it is about working like hell to achieve a standard that is extraordinarily high, and then getting the satisfaction that comes along with that sort of super-achievement.
Paraphrased and inspired by Ray Dalio "Principles: Life and Work"
Striving for Excellence
Our absolute objective is excellence, or more precisely, constant improvement, a superb and constantly improving company in all respects!
Having issues in the pursuit of excellence is a terrific thing, we will grow through them and become stronger and better. We must always remember to learn from our mistakes so we can do better.
Critical Thinking
There is no hierarchy based on age or seniority. Power should lie in the reasoning, not the position, of the individual. The best ideas win no matter who they come from.
Criticism (by oneself and by others) is an essential ingredient in the improvement process, yet, if handled incorrectly, can be destructive. It should be handled objectively. Anyone in any position has the right to give or receive criticism. Individuals should always be open to and interested in improving themselves.
Teamwork and Collaboration
Teamwork and team spirit are essential, including intolerance of substandard performance. This is referring to 1) one's recognition of the responsibilities one has to help the team to achieve its common goals and 2) the willingness to help others (work within a group) toward these common goals. Our fates are intertwined, we depend on each other and if one person doesn't give their all or be honest then everyone else's work and jobs will be affected. Everyone should know that others can be relied upon to help and step in when needed. Therefore, substandard performance cannot be tolerated anywhere because it would hurt everyone.
Long-term relationships are both a) intrinsically gratifying and b) efficient, and should be intentionally built. Turnover requires re-training and therefore creates setbacks.
Money As a Byproduct of Success
Money is a byproduct of excellence, not a goal. Our overriding objective is excellence and constant improvement at E & E Capital Management, LLC. To be clear, it is not to make lots of money. That doesn't mean that you should be happy with little money. On the contrary-you should expect to make a lot. If we operate consistently with this philosophy we should be productive and the company should do well financially and everyone will benefit. Each person here at E & E Capital Management should act like an owner, responsible for operating in this way and for holding others accountable to operate in this way. If we do that we will all be the best we can be personally and in our work life.